Protect and strengthen your natural nails with Shellac (clear or colour gel polish) which is stunning high gloss polish that dries INSTANTLY and remains chip-free for 14 DAYS.
Shellac paints is applied like a traditional nail polish but it is then cured with the aid of UV light so there is no need to wait for your polish to dry.
As amazing as Shellac is on, removal is just as satisfying!  No soaking, drilling or filing is necessary. Nails are wrapped in Shellac Remover Wraps.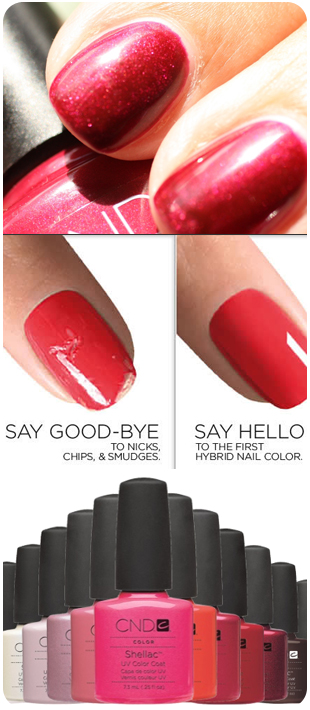 Only Shellac (gel polish) service - Hands
$20
Only Shellac (gel polish) service - Feet
$30
Add Shellac to any mani service (

$20

)
e.g. Express Mani($15) + Shellac($15) - total is $30
$15
Add Shellac to any pedi service (

$30

)
e.g. Express Pedi($20) + Shellac($20) - total is $40
$20
Shellac Removal Only
$10
Shellac Removal with manicure
$5